Activer les logs de debug Java pour SAS/ACCESS interface to Hadoop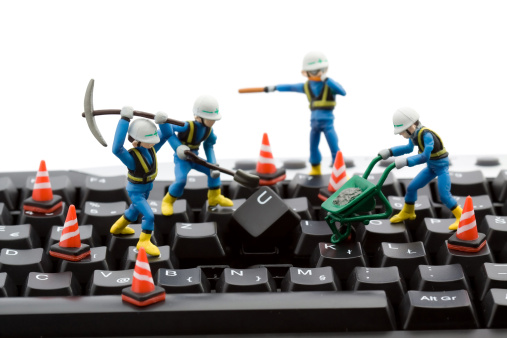 Comme vous le savez, le module SAS/ACCESS interface to Hadoop s'appuie sur Java pour communiquer avec le cluster. Aussi, pour votre besoin de débogage, il est possible d'utiliser la puissance de log4j dans l'objectif de pousser l'analyse et comprendre au mieux la source du non-fonctionnement de telle ou telle fonctionnalité.
Je vous propose donc de suivre le petit mode opératoire ci-dessous.
Repérer l'emplacement de la configuration log4j.
La première étape consiste à localiser, dans votre installation, l'emplacement du fichier de configuration sas.log4j.properties
Pour le connaitre, il suffit de lancer une session sas et de taper la commande suivante :
proc

options

option

=

jreoptions

;

run

;
Vous obtenez alors le résultat suivant :
-

DPFS_TEMPLATE

=

/

home

/

sas

/

SASHOME

/

SASFoundation

/

9.4

/

misc

/

tkjava

/

qrpfstpt

.

xml

-

Djava

.

class

.

path

=

/

home

/

sas

/

SASHOME

/

SASVersionedJarRepository

/

eclipse

/

plugins

/

sas

.

launcher

.

jar

-

Djava

.

security

.

auth

.

login

.

config

=

/

home

/

sas

/

SASHOME

/

SASFoundation

/

9.4

/

misc

/

tkjava

/

sas

.

login

.

config

-

Djava

.

security

.

policy

=

/

home

/

sas

/

SASHOME

/

SASFoundation

/

9.4

/

misc

/

tkjava

/

sas

.

policy

-

Djava

.

system

.

class

.

loader

=

com

.

sas

.

app

.

AppClassLoader

-

Dlog4j

.

configuration

=

file

:

/

home

/

sas

/

SASHOME

/

SASFoundation

/

9.4

/

misc

/

tkjava

/

sas

.

log4j

.

properties

-

Dsas

.

app

.

class

.

path

=

/

home

/

sas

/

SASHOME

/

SASVersionedJarRepository

/

eclipse

/

plugins

/

tkjava

.

jar

-

Dsas

.

ext

.

config

=

/

home

/

sas

/

SASHOME

/

SASFoundation

/

9.4

/

misc

/

tkjava

/

sas

.

java

.

ext

.

config

-

Dtkj

.

app

.

launch

.

config

=

/

home

/

sas

/

SASHOME

/

SASVersionedJarRepository

/

picklist

)
La ligne qui nous intéresse est celle-ci :
-

Dlog4j

.

configuration

=

file

:

/

home

/

sas

/

SASHOME

/

SASFoundation

/

9.4

/

misc

/

tkjava

/

sas

.

log4j

.

properties
Modifier le fichier log4j.properties
Editez le fichier sas.log4j.properties (ici dans SASHOME/SASFoundation/9.4/misc/tkjava/) et modifier la section de code :
log4j

.

rootCategory

=

ERROR

,

A1

log4j

.

logger

.

com

.

sas

=

WARN

,

A1

log4j

.

additivity

.

com

.

sas

=

false
par :
log4j

.

rootCategory

=

DEBUG

,

F1

log4j

.

logger

.

com

.

sas

=

DEBUG

,

F1

log4j

.

additivity

.

com

.

sas

=

true
lecture de la log log4j
Par défaut, sous environnement Unix/linux, le fichier de log est produit dans /tmp et porte le nom de sas_log4j.log :
Windows
Sous Windows, je vous propose la méthode suivante :
1) Télécharger le fichier debuglog4j.properties
2) Copier ce fichier dans c:\temp\
3) Lancer SAS via la commande ci-dessous :
« C:\Program Files\SASHome\SASFoundation\9.4\sas.exe » -CONFIG « C:\Program Files\SASHome\SASFoundation\9.4\nls\fr\sasv9.cfg » -jreoptions (-Dlog4j.configuration=file:c:\temp\debuglog4j.properties)
4) Un fichier sasjava_log4j.log est alors créé dans c:\temp\